VIP drivers | VIP chauffering service | VIP fleet event Munich
VIP chauffering service with luxurious and exclusive sedans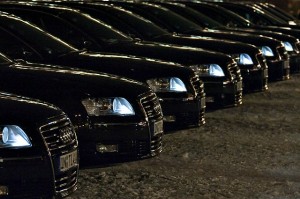 Are you planning an exclusive event and need upscale or luxury vehicles for your guests? The team of VECTOR3 is here to help you in this matter. Our fleet consists of luxury and exclusive vehicles that meet all tastes, with brand new models of the most famous and best car manufacturers, including Audi, BMW and Mercedes Benz. Your guests, your VIPs will surely feel great in the vehicles of VECTOR3, our drivers and staff will care for that.
VIP chauffering service for your guests in Munich
Let yourself and your guests be picked up in uniform luxury sedans and let us drive you to the desired event in a glamorous and comfortable way, so that the glittering evening will not lack perfection from the first minute onwards. Leave the organization and implementation of the VIP fleet events to the competent and professional chauffeurs and employees of VECTOR3 – treat yourself and your guests to a glamorous evening.
VIP fleet event, organised by VECTOR3
Service comes first at VECTOR3 , trust us and our competent and professional business partners in the organization of a VIP fleet event. Our staff are trained to respond to unexpected situations flawlessly. If you are used to professionalism and competence, then VECTOR3 is the right partner for you in this matter. Leave a perfect and memorable impression on your guests.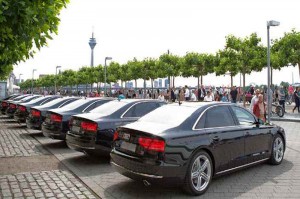 Organize an enchanting and unforgettable evening for you and your guests with the help of VECTOR3, we have the most beautiful and luxurious sedans and the most competent and professional chauffeurs. Highly trained chauffeurs drive safely and comfortably to the scene. The employees of Vector3 have excellent technical knowledge, and they are ready to perfectly react in exceptional situations such as time delays or schedule changes, discreetly and professionally they will cater to every your request.
The staff and vehicles of VECTOR3 are available and thanks to our team, you and your guests will experience an unforgettable evening in Munich. Trust VECTOR3- our customers' wishes come first.