Valet parking service from Munich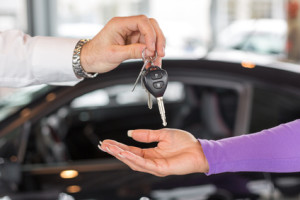 Parking organization made easy, without any stress and delays! How? The valet parking service by Vector3! Do you want to avoid the stress of finding a parking lot, and want to get to your appointments on time, without having to leave hours earlier to find a parking lot, this can be prevented and avoided thanks to the valet parking services by VECTOR3. If you want to relieve your guests or their business partners from the stress and don't want to waste their precious time by having them find a parking space, then just instruct the valet parking service by VECTOR3.
Ask us about our valet parking Munich. Hotline: +49-89-20356888
Search for a parking lot thanks to our chauffeur service Munich – VECTOR3
Leave the inconvenience that is connected to finding a parking lot to our employees, and get to your appointments in a less stressful and realistic way. The staff of VECTOR3 counts highly trained chauffeurs, with lots of experience and skills, who will park your car discreetly and professionally and bring it back to you safely. Your car is in the safest hands with our VECTOR3 employees. The advantages of a valet parking service are many: first, you save precious time, get to your appointments on time, which means no more delays, you look more relaxed and less stressed at the appointment, arrive to the meeting in an impressive and elegant way, you can enjoy luxury and exclusivity, impress your guests or business partners with grace and elegance, experience professionalism and perfect handling of all types of vehicles by our trusted and competent staff of Vector3.

Possible applications of our
VALET PARKING
---
Hotels, restaurants, shopping centers
Airport parking service
Gala events, concerts , VIP events
Company events, conventions , fairs
This is how easily our VALET PARKING service works
---
You bring us your car
We take care of it
You enjoy the event
We give your vehicle back to you
Advantages of VALET PARKING Munich
---
…no stressful search for a parking lot
…no fines for having parked in a wrong place
…always get to appointments on time
…service for your guests and visitors
Valet parking for your stay in Munich
Impress your guests, customers and business partners with the valet parking service by VECTOR3. With us your car will be in good hands. Enjoy your time in Munich without stress and nervousness. Get to any event with your own car, but avoid the complications and efforts which are linked to having to find a free parking lot in Munich. We are happy to relieve you of the trouble and bring your car to a vehicle care station – the team of VECTOR3 is available everywhere in Munich and surroundings. We listen to your wishes – we are there for you!
We look forward to meeting you – your VECTOR3 chauffeur and limousine services Munich
Vector3 is your professional chauffeur and limousine service for commercial and private driving services in Munich and Bavaria