Patient care – Attendance to the doctor with our vehicles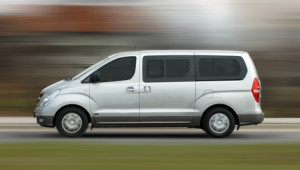 Anyone who has been in Munich knows that Munich has much to offer. In addition to the many sights, the trade fair, the beautiful blend of tradition and modernity, it is also known in the world because the City of Munich is one of the international medical strongholds. Not only in Germany, Munich is known worldwide for the excellent clinics and competent doctors, who do not only follow the latest trends in medicine, but also create them.
The patient care of VECTOR3 offers care for its patients from arrival. Our vehicles are optimally tuned and geared for patients. With the employees of Vector3, your patients are in the right hands. Our employees are competent and professional, both in dealing with patients as well as with vehicles. Your patients will arrive to their destination safely and comfortably, our staff will take care of the patient, every need is met in a discretionary manner and our competencies will be the perfect companion.
Health is everyone's right, so we support clients and patients from near and far. Benefit from Munich's medical progress, enjoy the pension that you deserve. The hospitals and doctors in Munich are known in the world for their progress in pain therapy, rheumatology, reconstructive plastic surgery, sonography. Our VECTOR3 staff assures the best service for our patients. Accompaniment to doctors appointments is part of our standard, our special staff for medical care will accompany you or your patients and take care of any language barriers. All employees of VECTOR3 have excellent knowledge of foreign languages. Here at VECTOR3, service comes first, patients experience the best care and the best treatment in Munich with us. Our professional staff will look after you and all your wishes: discreet, knowledgeable and friendly!
We are looking forward to meeting you –Your Vector3 chauffeur- and limousine service Munich
Vector3 is your professional chauffeur and limousine service for commercial and private driving ser-vices in Munich and Bavaria