Limousine service Munich with luxury vehicles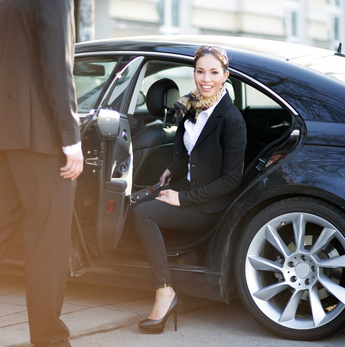 The VECTOR3 limousine service Munich disposes of an exclusive fleet, which is driven bz top-class trained chauffeurs and drivers.Nothing will lack for you or your guests in our luxurious limousines, because we'll chauffeur you comfortably, exclusively and directly through Munich and Bavaria. With our Limousine Service in Munich, our chauffeurs only make detours if they want to show you the sights of Bavaria. With our sightseeing tours to the most popular destinations, we provide variety after or between your business appointments or when you are visiting our beautiful city Munich.
Ask about our limousine service Munich. Hotline: +49-89-20356888
Our limousines are equipped with every imaginable comfort and thus the ideal means of transportation to your appointments. We have business vans for groups or sedans are available. Our greatest luxury are our motivated chauffeurs and staff who make it a daily task to bring you to your destination on time, safely and comfortably.
Accomplishments of the limousine service Munich by VECTOR3 GmbH
The services of our limousine service Munich include, among others, the services that are listed here:
Limousine service with driver in luxury limousines or business vans
Airport Shuttle / Airport transfer service with pick-up service for your guests
VIP service and business customer care incl. Chauffeur and limousine
Mass Transfer and event driving service in Munich and Bavaria
Valet parking / valet service at events, trade fairs and others
Shopping or sightseeing in Munich and Bavaria with our chauffeur service
It goes without saying that absolute discretion and restraint are the corporate philosophy of VECTOR3 GmbH and its drivers of the limousine service.
Limousine service – luxurious – discreet – local knowledge
The chauffeurs of our limousine service Munich are familiar with VIPs and senior figures from politics, business and culture. Our standards satisfy the highest demands. This is reflected not only in the luxurious facilities of the vehicle fleet and the safe and courteous manners of our employees . Discretion and confidentiality towards all passengers are the foundation of our limousine service, as it is understood by VECTOR3 GmbH. Our chauffeurs are not only familiar with the area and the roads in Munich, but also multilingual and confident in dealing with foreign cultures.
We pay high attention to your your wishes and requirements, whether you are in Munich for business or pleasure. The VECTOR3 limousine service Munich provides you with the best comfort and luxury. Hop on and relax and let us pamper you.
Professional chauffeurs know the city of Munich and its region at its best, whether hotels, exhibition centers, restaurants, attractions and events – your wish is our commitment.
Limousines by VECTOR3 GmbH that are ready for you
Our business limousines of the upper middle class
---
Audi A6 limousine
BMW 5 series limousine
Our First-Class limousines of the upper class
---
BMW 7 series limousine
Audi A8 limousine
Mercedes Benz S-class
Our VANs of the business class, first class and luxury-class
---
Mercedes Benz B Vito
Mercedes Benz Viano Ambiente
Mercedes Benz V-class
VECTOR3 chauffeurs are city and tour guides in limousines
Do you want to get to a business meeting as quickly as possible or want to explore the city of Munich and better look at the sights from the sedan? No problem for our professional and discreet chauffeurs, that adjust to your needs and fulfill all. VECTOR3 is a professional limousine service, which promises the best service to its customers from various sectors. Whether individuals or groups, whether private guests or business partners, trust us and let yourself be pampered by our service without any stress! If you are traveling privately in Munich, want to relax and forget about work for a short time, our chauffeurs know the current cultural events, insider tips and feature an insider knowledge, all at a fair price. Trust VECTOR3 and make your stay in Munich an unforgettable experience, whether for business or pleasure.
We look forward to meeting you – your VECTOR3 chauffeur and limousine services Munich

VECTOR3 is your professional limousine service for commercial and private driving services in Munich and Bavaria.