Airport transfer Munich | Airport Shuttle MUC | collection service
Reliable airport transfer from/to the airport Munich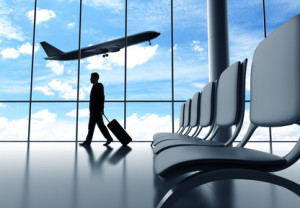 Do you have a business meeting in Munich and want to get to the appointment on time, directly from the airport? Maybe it's the first time in Munich for you and you do not know the city very well? Do you expect business customers and want to give them a hassle free transfer to the appointment? Then you are at the right place with VECTOR3 and its airport transfer service.
Airport transfer for business people and private individuals
Our airport shuttle and airport transfer is available at any time for companies and business guests as well as individuals, and our trained drivers will take you and your guests to the desired destination safely, conveniently and quickly. The airport Franz Josef Strauss in Munich is one of the largest airports in Germany and Munich is one of Germany's major cities, so there is a high risk of getting into a jam.
---
Airport transfer from/to the airport of Munich (MUC)
Airport transfer / Airport Shuttle:
Munich airport (MUC) – Munich center
Munich airport (MUC) – Messe München
Munich airport (MUC) – Kitzbühl
Munich airport (MUC) – Starnberg
Airport transfer / Airport Shuttle:
Munich airport (MUC) – Augsburg
Munich airport (MUC) – Salzburg
Munich airport (MUC) – Garmisch Partenkirchen
Munich airport (MUC) – Passau
Call us to know more about our shuttle services and destinations to/from the Munich airport. Hotline:
+49-89-20356888
With our airport transfer, you mitigate this risk, since our employees are trained to avoid traffic jams, they have a remarkable knowledge of the streets of Munich and know how to get to your appointment or to the airport the fastest way. That you will always be picked up on time from the appointment or the airport, we do not have to emphasize- this is natural for us at VECTOR3. If desired, the driver will pick you or your guest up directly at the terminal with a sign with the name or company symbol that you sent us. No desire is an obstacle for us.
Airport shuttle with all comforts and chauffeur
If you or your guests need any kind of meal on board or want to have your favorite newspaper in the limousine, then of course it will be ready on your arrival. If you have time before your appointment, our VECTOR3 chauffeur will happily show you the sights of Munich, at your request.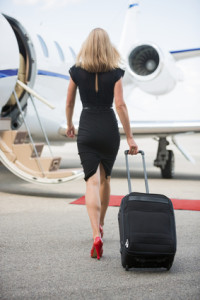 Our employees are real Munich insiders, ie any question about Munich, tips for restaurants and hotels, will be answered immediately. Your job is to concentrate on your work, to get ready for your appointment or to enjoy the view, and in order to do this without any stress, the team of VECTOR3 is available, because SERVICE is our top and first priority!

We look forward to meeting you – your Vector3 Airport Transfer Munich
VECTOR3 is your professional chauffeur and limousine service for commercial and private driving services in Munich and Bavaria